Johnny Rodz and His Legacy: Unveiling the New MondayNightWrestling.com Substack
Johnny Rodz, a wrestling legend and WWE Hall of Famer, has been an influential figure in the wrestling world for over six decades. Known for his unpredictable style in the ring, Rodz has been a performer, mentor, and ambassador for the sport, leaving an indelible mark on professional wrestling. Now, this iconic figure is extending his influence in a new direction, launching a Substack to share his thoughts, insights, and reflections on wrestling.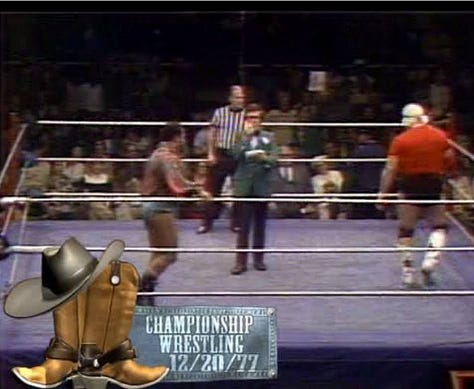 From his early years in the World Wrestling Federation (now WWE) to his later years as a trainer and mentor, Rodz's wrestling journey has been nothing short of extraordinary. His wrestling career saw him entertaining fans with his unpredictable antics, while his rigorous training regimen earned him a reputation as one of the toughest competitors in the sport. But it was his role as a trainer where he truly left his legacy. The World of Unpredictable Wrestling (WUW), which he founded and continues to oversee, has helped launch the careers of many successful wrestlers.
Rodz's legacy extends far beyond his accomplishments in the ring. He has had a profound impact on the development of the sport, providing guidance and mentorship to aspiring wrestlers. His influence is felt through the wrestlers he has trained, who have gone on to carve out successful careers of their own. It is through these contributions that Rodz's impact has been amplified, leaving a lasting legacy on professional wrestling.
Now, Rodz is using his new Substack, along with guest writers Daniel Westony, Israel Joffe and other contributors, to deepen his connection with fans, fellow wrestlers, and wrestling enthusiasts. Through this platform, he is sharing personal anecdotes, insights into the wrestling world, reflections on his career, and his thoughts on the future of the sport. This Substack offers fans a unique opportunity to delve deeper into the mind of this wrestling legend, expanding his influence in an exciting new direction. Whether you're a seasoned wrestling fan or new to the sport, Johnny Rodz's Substack is a must-follow for those keen to explore the fascinating world of professional wrestling through the eyes of a legend.
Subscribe to Johnny Rodz presents: The Monday Night Wrestling substack
People
Israel Joffe
Israel Joffe former firefighter, BJJ blackbelt under Matt Serra Born and raised in NYC - opinions are my own personal opinions