Discover more from Johnny Rodz presents: The Monday Night Wrestling substack
WWE hall of famer Johnny Rodz substack featuring articles from Johnny and various guest writers such as Daniel Westony, Israel Joffe and more!
Hamas must be destroyed - but why do leftists support them?
Israel Joffe guest writes about the on-going situation in Gaza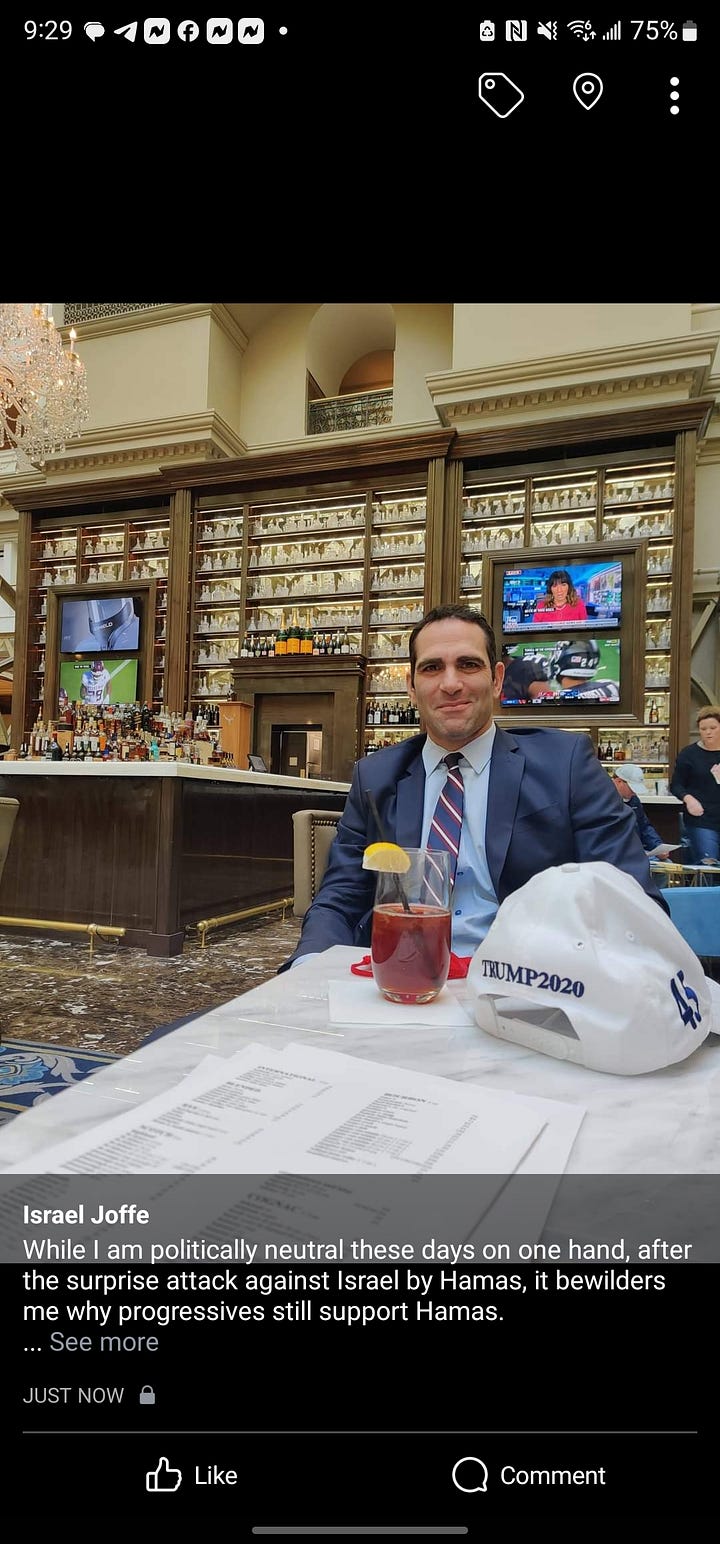 We live in a time where progressives go around calling MAGA people nazis yet those same progressives hold rallies in support of Hamas, and basically support the rape and murder of Jewish men, women and children ...make it make sense..
As the grandson of holocaust survivors, I am absolutely appalled at the murder of 1000 Jewish civilians at the hands of Hamas. The worst mass slaughter of Jews since the holocaust but I am also appalled that progressives seem to support Hamas! Let's not forget that Hamas murdered raped and killed hundreds of women and kidnapped hundreds of women and children into Gaza, Hamas throws gays from rooftops, yet this is the group that progressives support in the name of social justice?
These are war crimes beyond anything imaginable, yet progressives for some reason support them.
This was ordered directly by Iran, in order to derail the upcoming peace deal between Israel, and Saudi Arabia. This war, which is now the largest mobilization of Israeli troops in history, will end with the eradication of Hamas, and hopefully some normalcy will return. Hamas has woken a great lion. The lion of Judah will destroy Hamas and Islamic Jihad forever. Never again, means never again.