Discover more from Johnny Rodz presents: The Monday Night Wrestling substack
WWE hall of famer Johnny Rodz substack featuring articles from Johnny and various guest writers such as Daniel Westony, Israel Joffe and more!
The History of Federal and State Regulation in Professional Wrestling
Guest writer Dan Westony writes about the history of state and federal regulation in the pro wrestling world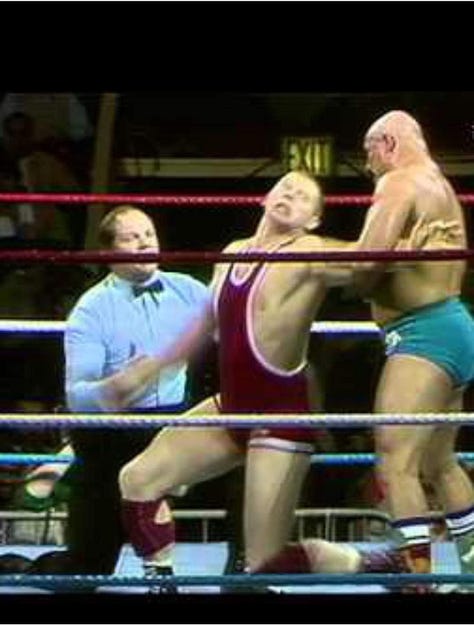 The history of regulation in professional wrestling begins with an initial absence of structured oversight. For much of the late 19th and early 20th century, professional wrestling was generally recognized as a legitimate athletic competition. Yet, as the sport evolved towards a more entertainment-oriented format, there were few regulatory bodies to oversee the process. This was largely because professional wrestling, being scripted, fell into a unique category: neither entirely sport nor purely entertainment.
State regulation of professional wrestling became more significant in the mid-20th century. As the industry expanded and became more prominent in American culture, states began to see a need for regulation, primarily for health and safety reasons. This led to the creation of state athletic commissions which were tasked with overseeing and regulating professional wrestling. Wrestling promotions were often required to obtain licenses and meet certain safety standards in order to operate.
The state of New York led the way in wrestling regulation. In 1934, the New York State Athletic Commission (NYSAC) decided to license professional wrestling, ensuring certain safety measures were in place and granting themselves the power to regulate the industry within the state. Other states quickly followed suit. These regulations ranged from pre-match medical examinations for wrestlers, the presence of a licensed physician at events, to implementing procedures for a safe wrestling environment.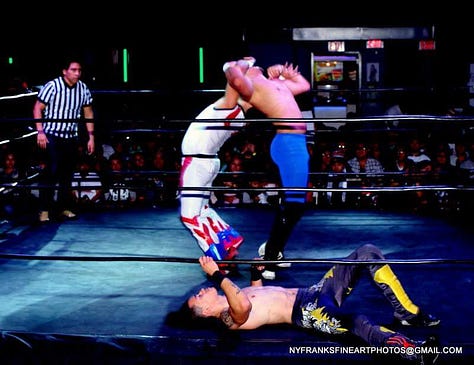 However, the relationship between wrestling promotions and state athletic commissions was often tumultuous. Promotions often saw these commissions as a hindrance to their operations, introducing unnecessary red tape and regulations that didn't apply to their unique form of entertainment. In the late 1980s, the World Wrestling Federation (WWF, now WWE) took a revolutionary step in its relationship with regulatory bodies: it publicly declared that professional wrestling was "sports entertainment," openly admitting to the scripted nature of their matches.
This admission led to a significant reduction in the oversight that state athletic commissions had over professional wrestling. By acknowledging that the outcomes were predetermined and the action was choreographed, the WWE could argue that they were more akin to a theater company than a traditional sports organization. As a result, wrestling was gradually deregulated in many states, leading to cost savings for the promotions and a more streamlined process for putting on events.
While the regulation at the state level was diminishing, the federal government stepped in during the 1990s. The United States Congress launched an investigation into the widespread use of steroids in professional wrestling, prompted by the high-profile trial of Vince McMahon, the owner of the WWE, who was acquitted. The controversy surrounding steroids led to the introduction of the Anabolic Steroid Control Act in 1990, placing steroids into the controlled substances category.
However, as with state regulation, federal oversight was met with resistance from within the industry. Many wrestling organizations argued that, as entertainment entities, they should not be subject to the same regulations as competitive sports. The steroid controversy exposed the industry to increased scrutiny, but it also highlighted the unique nature of professional wrestling, reinforcing its categorization as "sports entertainment."
In the 21st century, both state and federal regulation of professional wrestling remains a mixed bag. Some states continue to regulate wrestling under their athletic commissions, while others have relaxed their oversight. Federal regulation, too, is sporadic. Despite the Anabolic Steroid Control Act, enforcement of steroid use in wrestling has been inconsistent, due to its categorization as entertainment rather than sport.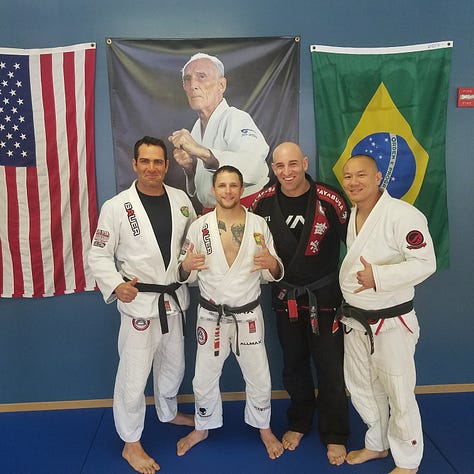 The evolution of professional wrestling from an unregulated athletic contest to a heavily regulated spectacle, and then towards a partially regulated form of entertainment, is a unique case study in the relationship between the entertainment industry and government oversight. As professional wrestling continues to evolve and grow, it is likely that the debate over its regulation will continue, shaped by the ongoing tension between wrestling's twin identities as both sport and theater.